We start fishing for fall chinook in July in the Gold Beach Estuary. August and September are when the fall chinook arrive in the middle Rogue.
Pound for pound Summer Steelhead is the very best fighting fish you will encounter. The fall (Sept-Nov) is the prime time.
Winter Steelhead attack in the months of January through April.
Chetco, Elk and Sixes Rivers
We also fish the small coastal rivers, Checto, Elk and Sixes in November and December for fall chinook.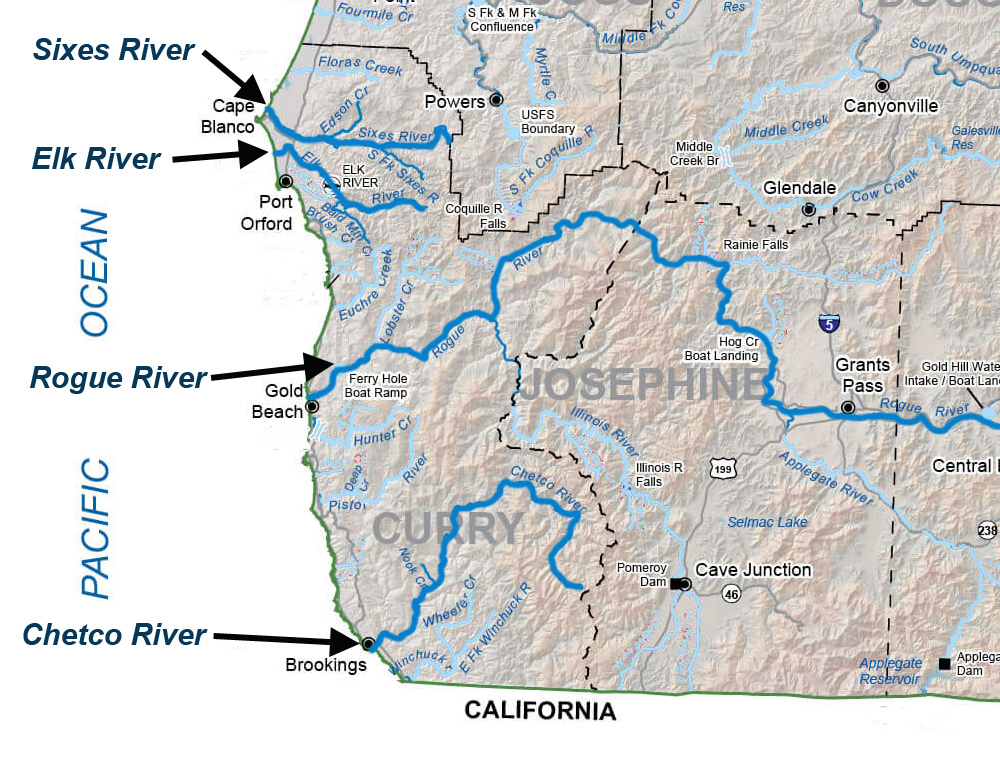 The Umpqua is renowned for its abundant small-mouth bass populations. Aggressive small-mouth bass averages 100 fish days to be a somewhat common occurrence on this particular drift, making it one of the finest fisheries of its kind in the country. This is a wonderful trip, June through August, to enjoy for its active fishing and beautiful scenery.