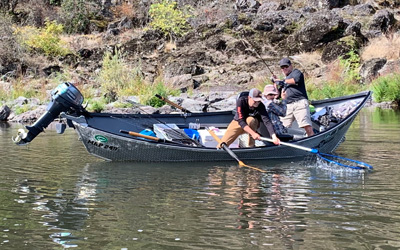 Drift boats have room for up to 2 guests with the guide. These boats move with the river current and are controlled by the guide with oars. Drift boats are put in the river at the upper most stretch of the trip and pulled out at the downstream end of the trip. The guide will provide for a shuttle back to your vehicle.
Sometimes we use a small motor to move through slow moving water a little quicker. Drift boats are quiet and offer an intimate close up experience of the river. All our drift boats are heated for your comfort in cold weather.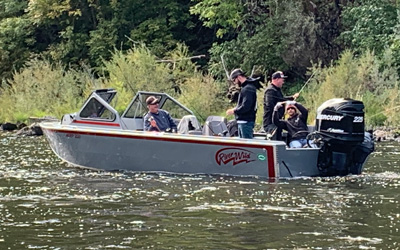 All of our guides have power boats in addition to their drift boats. Power boats can accommodate up to 6 guests with the guide. Power boats can get to many great fishing locations in a shorter amount of time. Power boats can also return to where they were put in so there is no need to shuttle back.
Power boats may have some limitations on where and when they have access to certain regions of the rivers. Your guide will explain the options available to you at certain times of the year.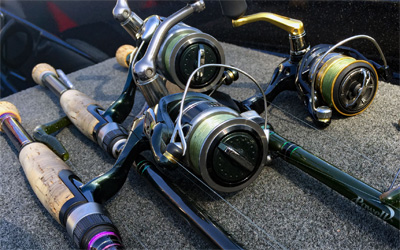 We provide all the fishing gear you will need on our guided trips. Our guides use only the finest professional rods, reels, bait and lures. They always bring plenty of gear so they will have another rod and reel ready for you in case you lose your setup.
Your guide will know the regulations for the river and season and have the appropriate baits and lures for those areas. He will also show you the best techniques for using the type of rod and reel to get the best results and fishing experience.
All required safety training & equipment is provided by our guides.